Universal Transmitter SC Series
Universal Transmitter SC Series
SC-U1(E)[Parts No. 05324]
New transmitter which provide excellent usability and operability.
Our sensors can be connected multiply.
The transmitter that can measure a variety of water quality items and have excellent system expandability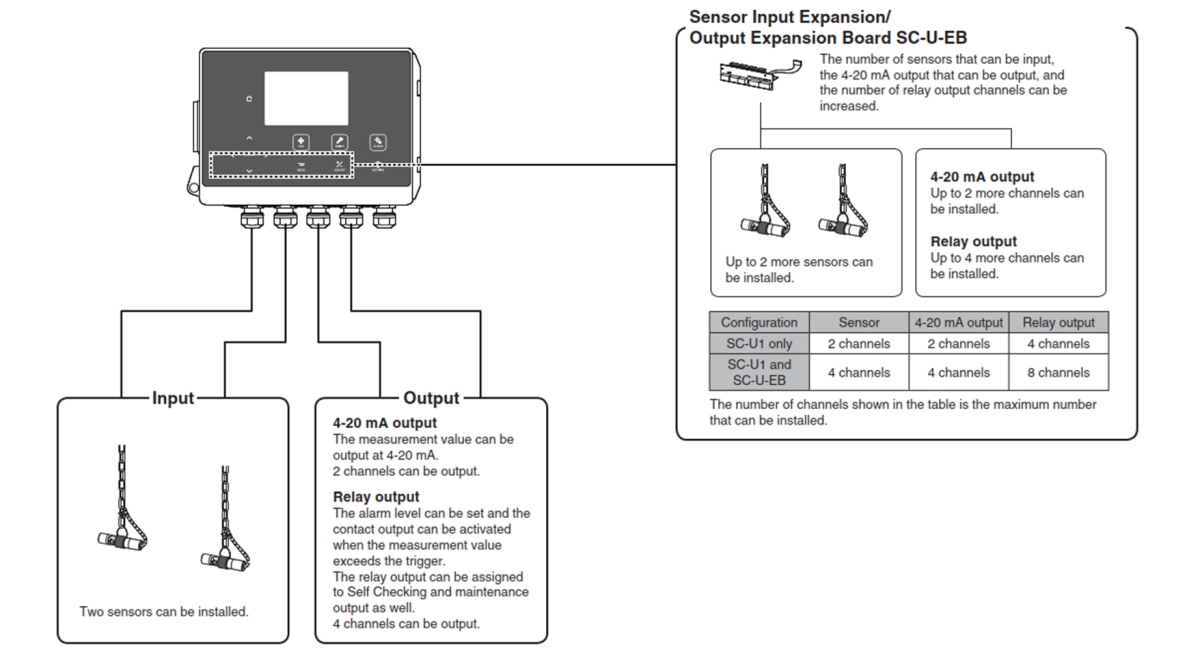 Intuitive and easy to understand operation
The iconic control buttons and display screen make it easy for anyone to set up.
Control panel and monitor screen that can be seen clearly even in the dark.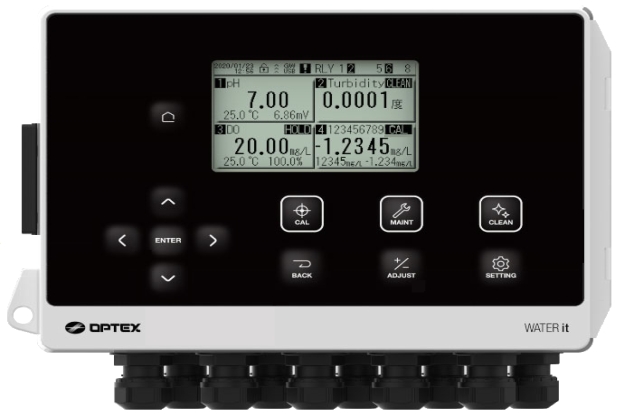 Screwless terminal block.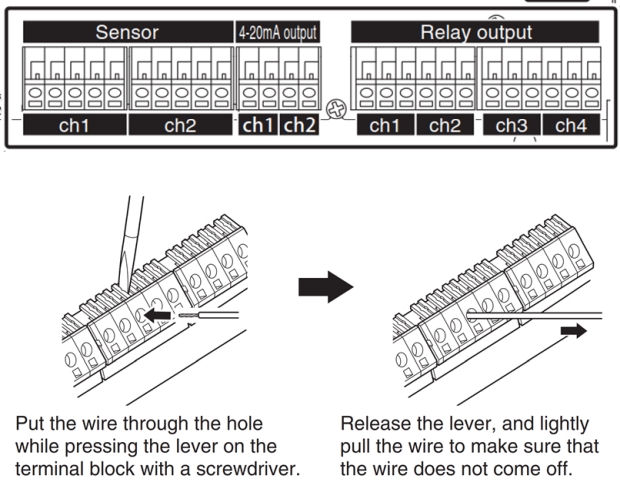 A color nameplate is attached to the terminal block so that the wiring color can be checked by color, preventing incorrect wiring.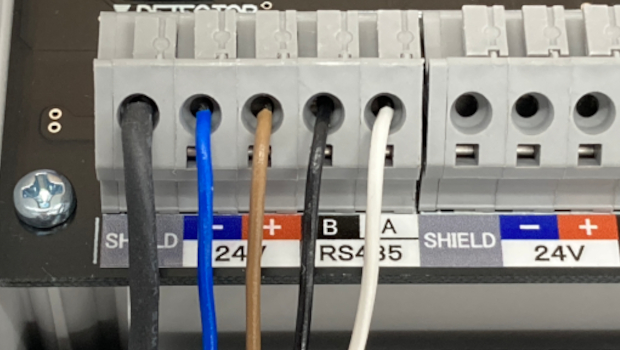 ■Water jet proof type (IP65)
Our sensor line-up that can be connected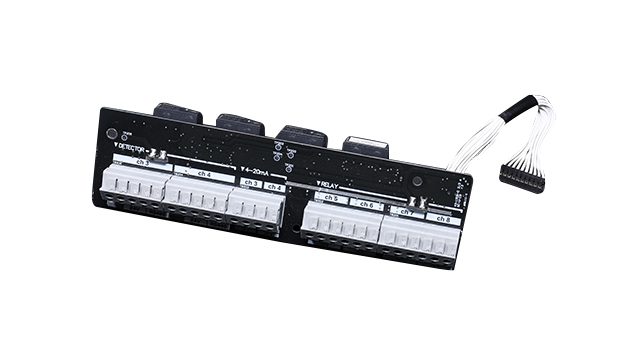 Sensor input expansion/output expansion board:SC-U-EB
[Parts No. 05322]

You can add 2 channels of sensor, 2 channels of 4-20 mA output, and 4 channels of relay output when attaching this to SC-U1(E).
Specifications

Dimensions
Model
SC-U1
Power supply voltage
100–240 VAC ±10% 50/60 Hz
Power consumption
1 sensor installed: 20 VA max. (normal), up to 35 VA
2 sensors installed: 25VA max. (normal), up to 40 VA
4 sensors installed (using SC-U-EB): 30 VA max. (normal), up to 50 VA (analog signal output 20 mA)
Output
Output Signal output: 2 channels
Using SC-U-EB: 4 channels
4-20 mA (resistance load 600Ω max.)

Relay output: 4 channels
Using SC-U-EB: 8 channels
Non-voltage C contact
(Capacity: 240 VAC, 1A resistance load)

Input
Sensor: 2 channels
SC-E-UB used: 4 channels
Gateway: 1 channel
Operating temperature
-20 to 50°C, Humidity 95%Rh or less (Avoid direct sunlight)
Main material
Polycarbonate
Dimensions
Approx. 162(H) x 240(W) x 109(D) mm
Weight
Approx. 1.8 kg (including mounting bracket)
Degree of protection
IP65 (jetproof type)
*Specifications are subject to change without prior notice.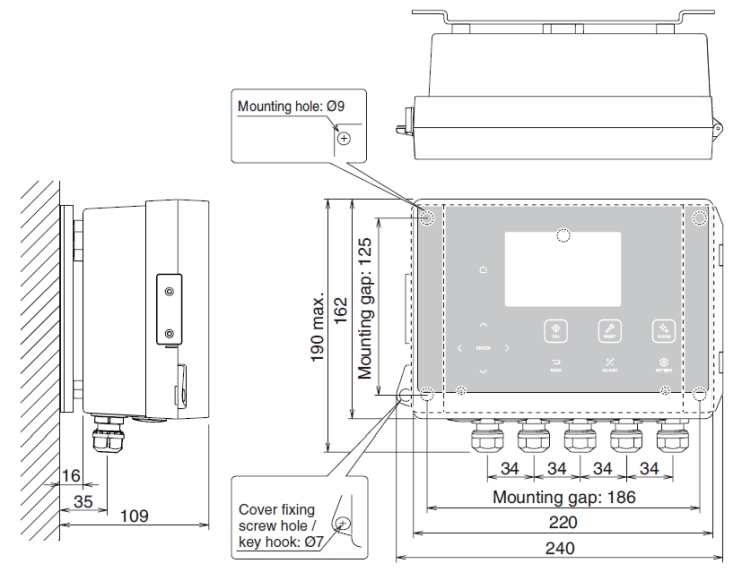 (Unit: mm)
Contact phone number
Headquarters

+81-77-579-8680