Turbidity Checker (Ultra Low Range)  TC Series
Turbidity Checker (Ultra Low Range)  TC Series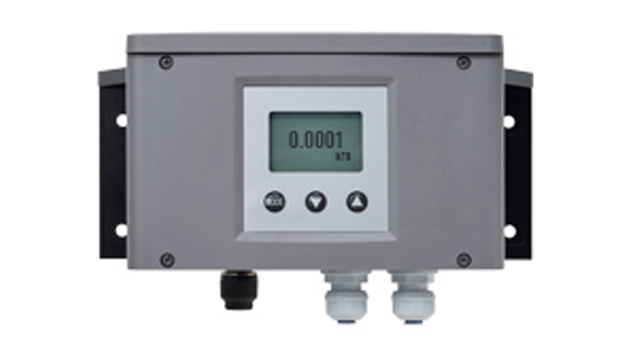 TC-Mi[Display][Parts No. 05297]
90-degree detector.
Measure turbidity to four decimal places.
It enables you to monitor the quality of water which is good to drink or not.
For managers at beverage waterworks and water purification plants.
TC-Mi provides you with easy and accurate water quality management!
Easy installation
The compact design containing a deforming enables you to install easily.
Maintenance cost reduction
A LED light source eliminates the need for replacement.
No need to use or replace dehumidifier.
High measurement accuracy
The condensation prevention function maintains a stable measurement.
Built-in deforming tank to remove air bubbles.
Water and dust resistance
High waterproof and dustproof structure to various installation sites.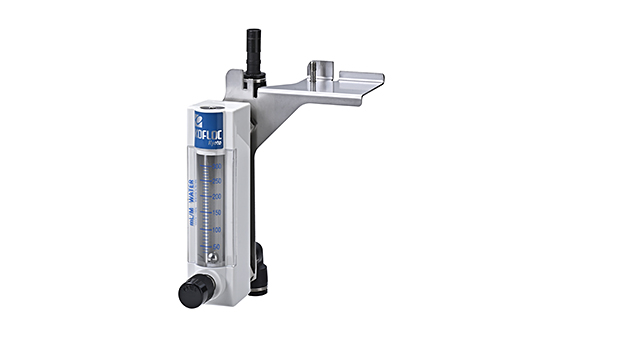 Flowmeter: TC-Mi-FL
[Parts No. 05299]

Used to control the measured flow rate for turbidity measurement.
Specifications

Dimensions
Model
TC-Mi
Measurement method
Hephelometric 90-degree scattered light method
Light source
LED
Measuring range
Select from 0–2, 0–5, 0–20 and 0–100(NTU/FNU: Formazine standard solution)
Select from 0–2, 0–5 and 0–20
Display
LCD Monitor
Display resoltion
0.0000–9.9999 NTU: 0.0001 NTU
10.000–100.00 NTU: 0.001 NTU
Output
Analog (4–20 mA) signal Output : resistive load 300 Ω max.
Self-checking output : open collector (24 VDC 50 mA max.)
Signal output resolution
0.001 mA
Power supply voltage
24 VDC ±10%
Current consumpiton
Normal: 100 mA max., During activation: 600 mA Max.
Digital communication
MODBUS protocol(RS485)
TC-Mi protocol(RS485)
Measuring water flow rate
100 to 200 mL/min.
Measuring water temperature
0 to +40°C (unfrozen)
Ambient temperature
-20 to +50°C, Humidity: 95%RH or less
Main material
PPO, AES, SUS316L
Dimensions
259 (W) x 157 (H) x 147 (D) mm [10.20 (W) x 6.18 (H) x 5.79 (D) in]
Weight
Approx. 2 kg (Approx. 4.41 lb)
Degree of protection
IP65
*Specifications are subject to change without prior notice.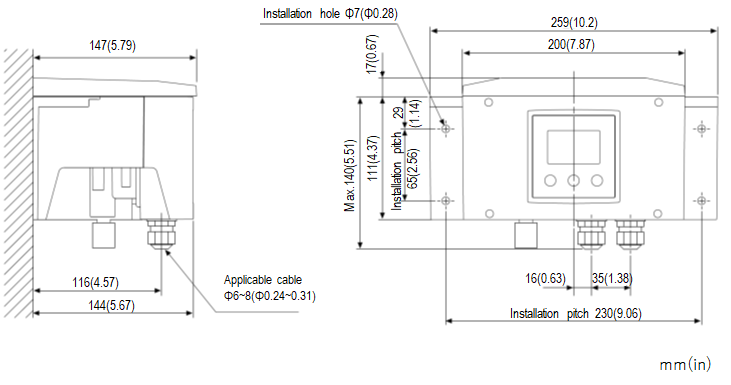 Contact phone number
Headquarters

+81-77-579-8680