Security Measures to Counter the Copper Theft Epidemic in India's Mega Solar Projects
Security Measures to Counter the Copper Theft Epidemic in India's Mega Solar Projects
India is a country that has for three years running seen economic growth of more than 7%. This has, unfortunately, brought with it no shortage of air pollution, and the capital city of New Delhi experiences misty weather on a regular basis. The cause of this is the smog created by the gas emitted during thermal power generation, etc. By 2030 the country's population is expected to surpass China's and reach 1.5 billion. India will need three times the electric power it uses today, and so the need for clean energy generation is becoming increasingly critical for the country.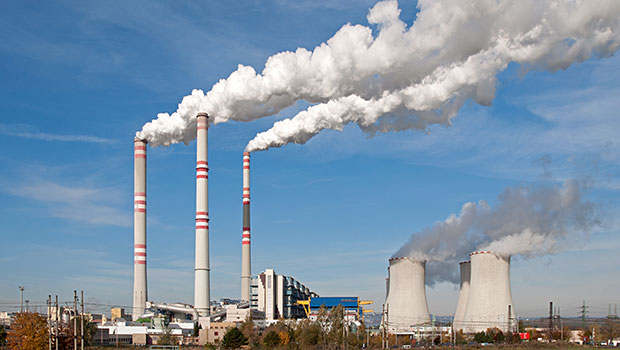 Copper Theft Holding Back the Advancement of Solar Power Generation
India has set its sights on solar power generation as a source of renewable energy in order to secure electrical power for its massive population and growing economy. India has, on average, 300 days of sunlight every year, with both significantly longer daylight hours and a significantly higher intensity of solar radiation than many other countries in the world. Solar power generation cumulative capacity in India had already exceeded 9 GW by the end of 2016, and in 2017 the country became the third largest solar power market in the world.

Furthermore, with the goal of becoming a key player in the global solar power market, India began its "National Solar Mission." They have also announced the Rewa Mega Solar Project, one of the world's largest solar power projects.

But a new and very serious problem has emerged in the several thousand solar plants dotting the Indian landscape. That problem is the continued occurrences of metal theft. It is difficult to catch thieves with security guards and surveillance cameras alone, and the thieves are especially targeting copper, which is particularly easy to sell off. It would not be an exaggeration to say that as India continues its push for greater solar energy, security measures at its mega solar centers are becoming ever more important.
Security guards and surveillance cameras alone are not enough to catch intruders who intend to steal copper wires
Copper wire theft results in massive costs for cessation/reinstallation of equipment
It impedes the promotion of switching over to renewable energy
Putting in Place Security Measures to Meet the Needs of Large-Scale Solar Power Generation
Solar plants are constructed in a wide range of environments, from the seaside to foothills and urban areas. Surveillance cameras and human security guards alone can almost certainly not provide sufficient protection in the large-scale mega solar plants that require security over an even wider area.
It's these kinds of solar plants where Optex's unique sensing technology can ensure security. For example, mega solar plants' fence perimeters can be monitored with laser sensors, and optical fiber sensors used for the fences themselves. By keeping the infrared beam sensors on top of the fence running at all times, intruders can be reliably detected. However wide the area, we can install security systems that are difficult for intruders to bypass.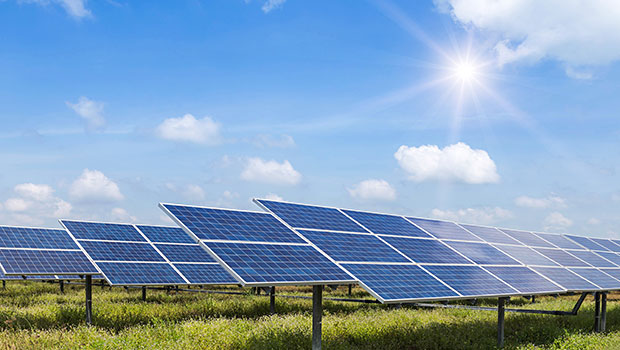 Rationalization of Running Costs
Solar plants' generator systems require a large amount of copper wires, and in many cases these copper wires are targeted by thieves. Copper wires are easy to sell, and the total damage in India is now in excess of 900,000 US dollar.
If copper wires are stolen, this will not only cause direct damage, but some or all of the facilities may become inoperable. It is said that if it takes two months to recover in a situation where the amount of power generation is low or the cost of restoration is high, the loss incurred will be about 180,000 US dollar.
Depending on the size of the solar plant, security measures using Optex sensors can be introduced for less than 90,000 US dollar. Depending on the budget, we can expand or contract the detection area to the perimeter, the internal section, and so on. In addition, we can say that this is a very cheap option, considering the operation cost in comparison with the savings that can be made by reducing the number of security guards after introduction the sensors. In addition, these security measures will give high confidence from insurance companies, leading to lower premiums.
Moving With the Surveillance Camera to Pinpoint the Criminal
Optex sensors can be set to set off an alarm when they spot an intruder, which can make them think twice about continuing whatever they are doing and just flee straight away. And by connecting with the surveillance cameras, that location can be pinpointed automatically. The surveillance room can rapidly monitor by means of the reporting system, and if the solar plant and the monitoring room are close by, security guards can be on the scene almost immediately. If the solar plant is in a remote location, you can check the video from the surveillance camera at a later date, and accomplish an early arrest while coordinating with the police.
Effective in crime prevention and reduction of risk regarding the theft of equipment parts such as copper wires
Rationalizes all operating costs including the cost of damage insurance
Contributes to speedy arrest in the event of a crime, and by appealing to the low success rate of copper theft on a societal level pushes down the expansion of damage (the appeal of risk balance with regard to theft))
Contact phone number
Headquarters

+81-77-579-8004