Turbidity Checker (High Range) TC Series
Turbidity Checker (High Range) TC Series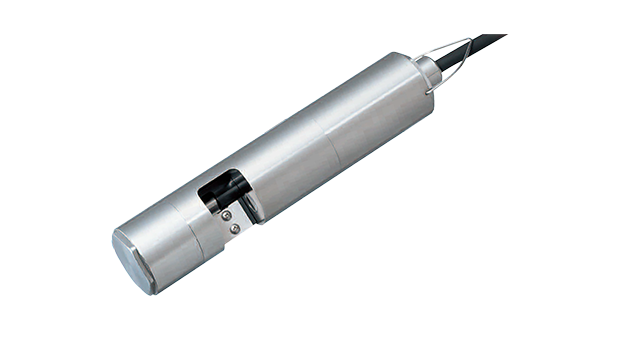 TC-3000[Checker][Parts No. 05049]
Make turbidity check easier and more compact. And realize significant cost savings.
● Built-in wiping cleaning system certainly keeps lenses clean.
Check and clean the window surface once every month.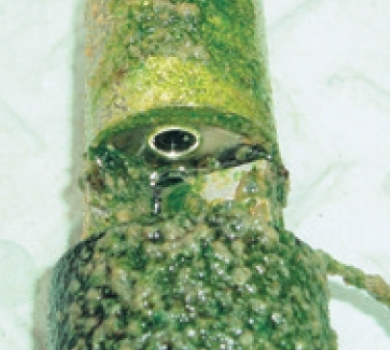 ● "Easy to clean" scratch-proof sapphire glass applies to the optical windows.
The optical windows are made of hard-to-scratch sapphire glass. It enables you to scrub the windows surface without problems.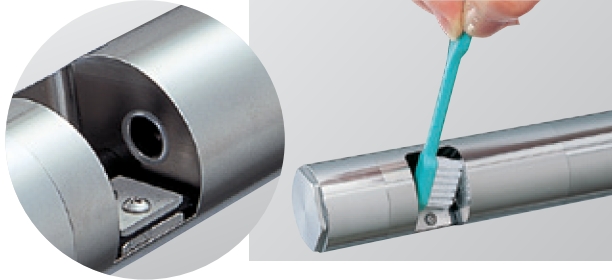 ● Compact size can fit into any installation site.
The compact design makes it possible to install any places.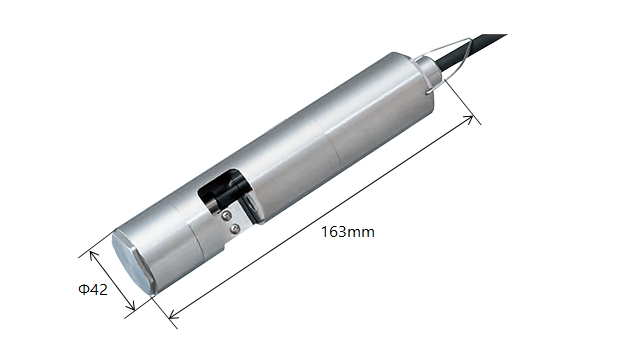 ● Continuous measurements can be achieved by installing only one checker.
Built-in analog output function covering 4 to 20 mA is incorporated, which makes it possible to transmit data to various equipment according to your applications.
The TC-3000 can be installed at various sites throughout the factory.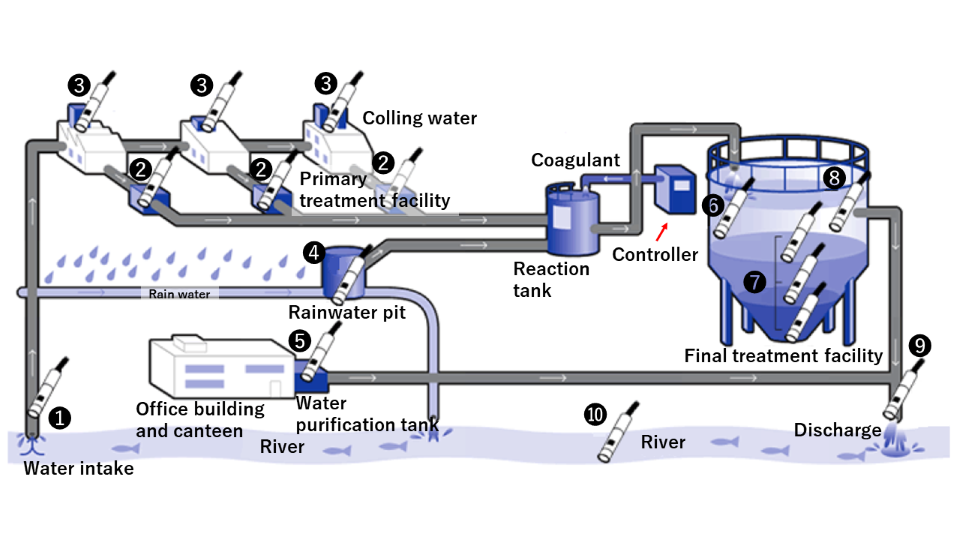 1.Monitoring acquisition of water for factory use
By monitoring the turbidity of the water when it arrives, we can prevent trouble in the event that there is a sudden shift in turbidity down the line.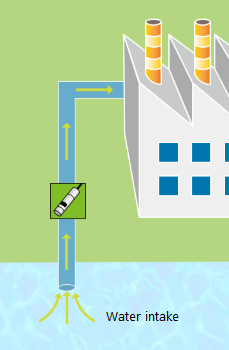 2.Turbidity monitoring at each stage in the manufacturing process
This facilitates easy pinpointing of where the problem started in the event that an abnormality occurs in wastewater treatment.
By monitoring the primary treatment facility, we can achieve more stable operation of the final treatment facility.
3. Turbidity monitoring at the cooling tower
It is possible to control the operation of the water filtration equipment and adjust the blow water volume according to the turbidity monitoring concentration after applying a cleaning agent.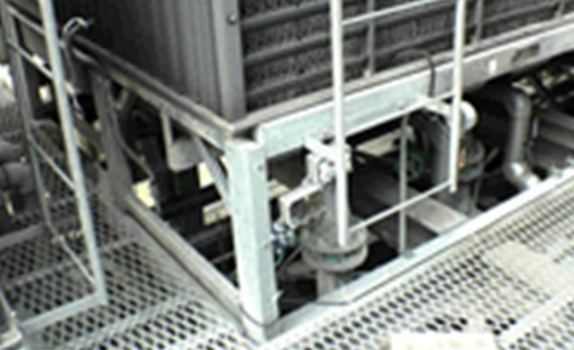 This allows valve control to deliver only high-concentration initial rainwater to the treatment facility and run water into the river at the point treatment is no longer needed.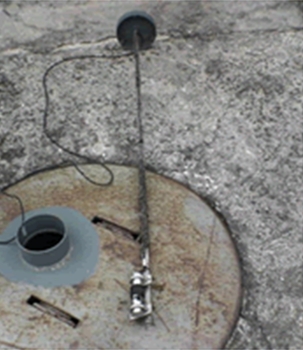 5.Monitoring drainage outside the manufacturing process
We can achieve total management of a factory's wastewater by monitoring not only the water used in the manufacturing process but also that used in the purification tank, etc.
By firmly establishing the correct concentration of wastewater, we can insert the appropriate amount of cleaning agent, allowing us to achieve a stable water quality.
By attaching a sensor to the settling tank, the sludge interface can be monitored.
Setting sensors up in two or three different stages creates a more accurate picture of the interface.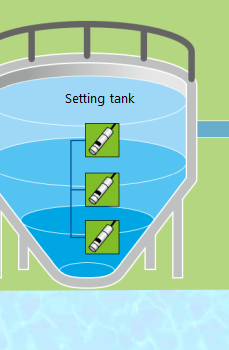 8.Monitoring of sludge overflow
We can perform functions like monitoring overflow of sludge, halting the drainage of water, and returning it to the raw treatment water.
9.Monitoring of water outflow
This allows for final monitoring of the treated water as flows out into the river.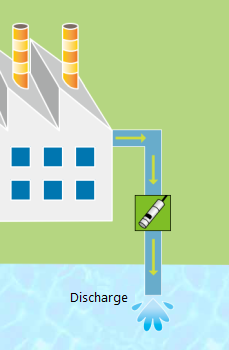 10.Remote monitoring of turbidity in rivers
By combining our sensors with NiGK Corporation's solar-panel-mounted "aqua e monitor," we can remotely observe even places such as rivers, where an electric power supply can't be secured.
(Measurement data is sent by e-mail.)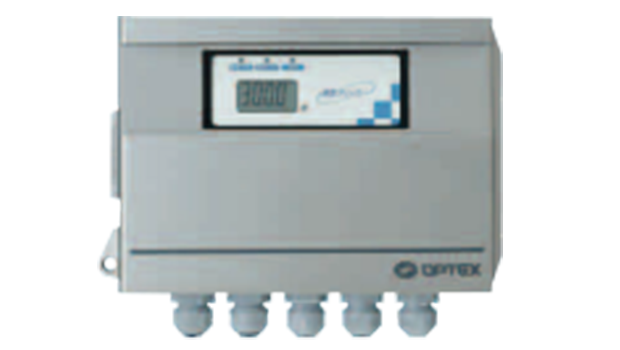 SC-T3
[Parts No. 05063]

The transmitter is also available to use in combination with the Turbidity Checker.
As well as the turbidity indication, this transmitter can indicate signal output response time, alarm level setting and so on.
You can control the turbidity.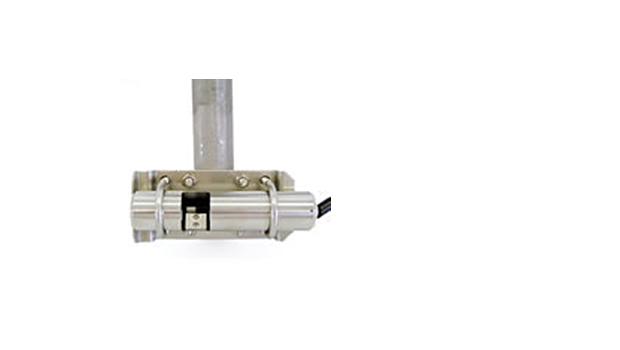 Mounting Attachment: TA-1
[Parts No.05039]


By mounting the turbidity sensor and SS sensor to the pipe, it prevents hitting the wall or facility equipment and rotating it. Please use it when the water current is fast.

Applicable pipe: Stainless steel pipe for piping 25 A (OD 34 mm)
Material: S30400
*Please prepare the pipe for installation by customer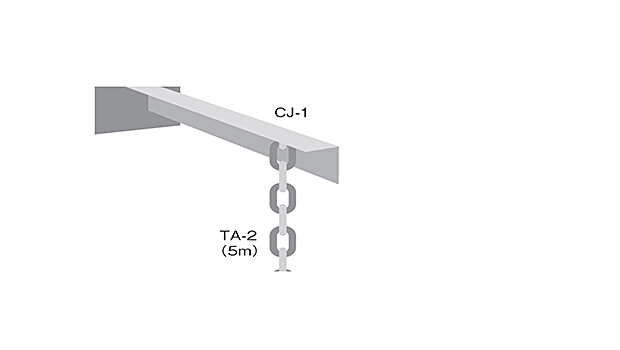 Support bracket: CJ-1
Hanging chain: TA-2
CJ-1 [Parts No.05033]
TA-2 [Parts No.05067]
It is a metal fitting for hanging the sensor.(CJ-1)
It is a chain for suspending the sensor.(TA-2)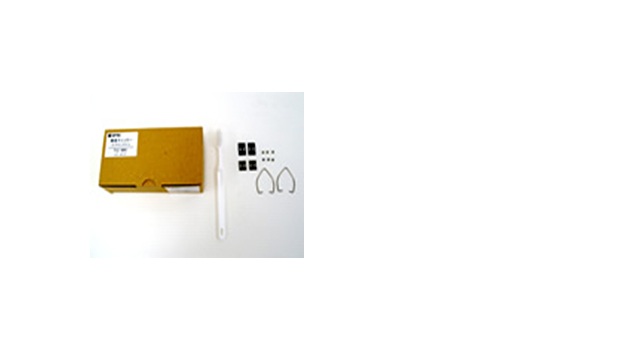 Maintenance kit: TC-MK

[Parts No.05038]


It is a replacement blade of the wiper cleaning device. Please exchange once a year as a guide.

Component
●Wiper blade × 2
●Cleaning brush × 1
●Detection window Cleaning paper × 2
●Manual × 1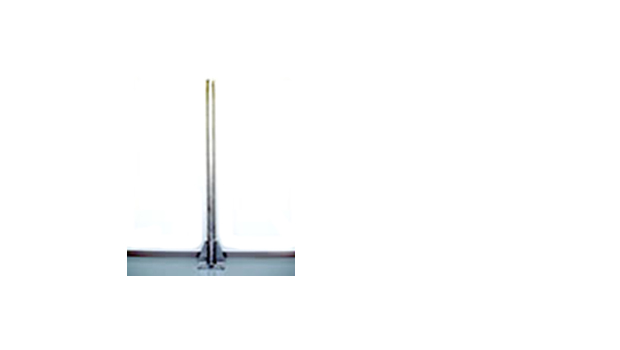 Stanchion pole: PS-1
[Parts No.05031]


If there is no place (such as a wall) where the transmitter is installed, it can be mounted on the pole together with the hood kit.

Material: S30400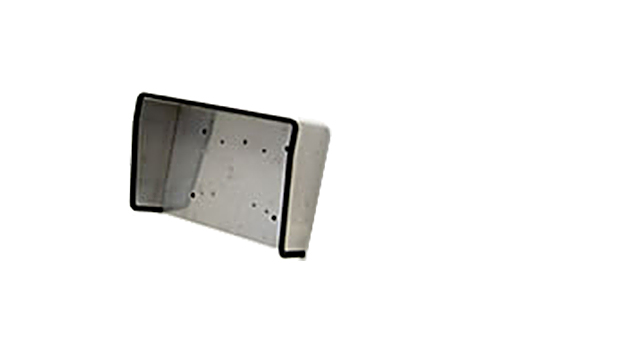 Hood kit: TP-FK2
[Parts No.05020]

It is a sunshade cover that protects the transducer from direct sunlight.

Material: S31603
Specifications

Dimensions
Detector
Model
TC-3000
Measuring range
0–3000 (FTU)
Power supply
12 VDC ±10%
Power consumption
At regular operation: 30 mA (Max.), At cleaning operation: 240 mA (Max.) (excluding analog signal output)
Output
Analog (4-20 mA) signal output: resistance load of 300 Ω (Max.)
4 mA: 0 FTU
20 mA: 3000 FTU
Self-checking output: open collector (12 VDC 20 mA Max.)
Input
Calibration signal input
Cleaning system
Both sided swing wiper cleaning system
Time interval for cleaning
Clean once immediately after power-on, and subsequently clean once every 10 min.
Operating temperature
0 to +40°C (unfrozen)
Major material
SUS316L, Sapphire glass, Fluorocarbon rubber, EPDM, POM
Dimensions
Φ32 x 163 mm (Φ1.26 x 6.42 in) (excluding horizontal hanging attachment)
Weight
Approx. 930 g (Approx. 2.05 lb)
Degree of protection
IP68, maximum depth of 2 meters (underwater type)
Detector cable length
10 m
*Specifications are subject to change without prior notice.
Transmitter
Model
SC-T3
Power supply
100–240 VAC ±10% 50/60 Hz
Voltage draw
At regular operation: 8 VA (Max.)
At cleaning operation: 16 VA (Max.)
(including analog signal input/output 20 mA)
Display resolution
5
Output
Calibration output
Power supply for detector (12 VDC)
Analog (4–20 mA) signal output:resistance load of 300 Ω Max.
Self-checking output (non-voltage C-contact capacity 240 VAC, 1 A resistance load)
Input (detector)
Detector signal input (analog 4–20 mA, input resistance approx. 100 Ω)
Self-checking input
Operating temperature
-20 to +50°C Humidity: 95%RH Max. (Not exposed to direct sunlight)
Major material
Polycarbonate
Dimensions
Approx. 162 (H) X 240 (W) X 75 (D) mm [Approx. 6.38 (H) X 9.45 (W) X 2.95 (D) in]
Weight
Approx. 1.6 kg (Approx. 3.53 lb) (Including mounting bracket)
Degree of protection
IP65 (jetproof type)
*Specifications are subject to change without prior notice.
Detector TC-3000

Transmitter SC-T3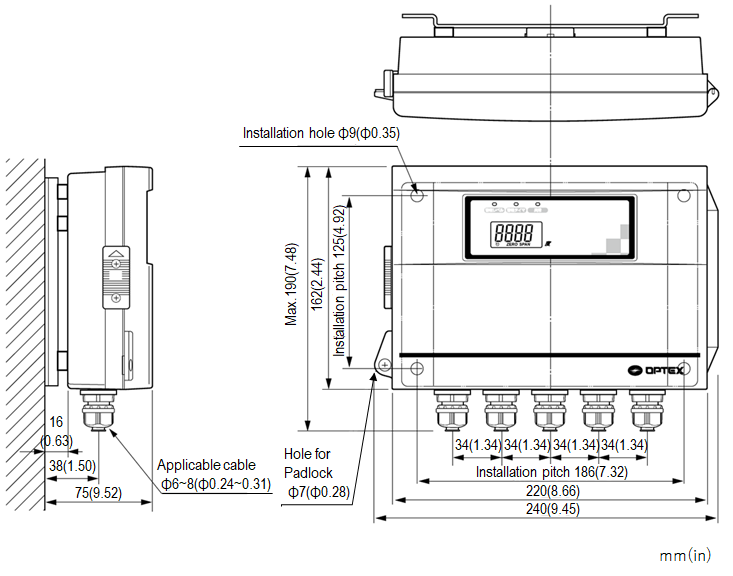 Contact phone number
Headquarters

+81-77-579-8680