SS Checker (High Range) TS Series
SS Checker (High Range) TS Series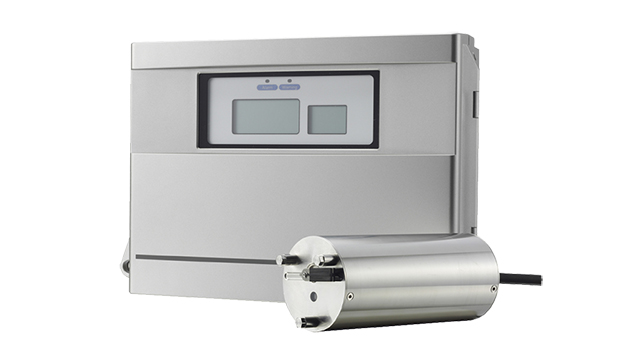 TS-Mx(E)[Parts No. 05079]
Pursuing a balance between required functions and cost, and delivering a high level of cost performance.
Wide range of 50,000 mg/L measurement as maximum
The wide range measurement can be possible to monitor MLSS concentration in the aeration basin.
Easy installation, Simple operation
For user-friendly, TS-Mx(E) is designed as a concept of easy installation and simple operation.
Built-in wiper cleaning system
The built-in wiper cleaning system certainly keeps lense clean.
Sapphire glass for scratch proof
The optical windows are made of hard-to scratch sapphire glass. It enables to scrub the window surface to maintain the Sensor.
Correlation with official law
The difference between the manual analysis and the SS value can be eliminated by the correction function.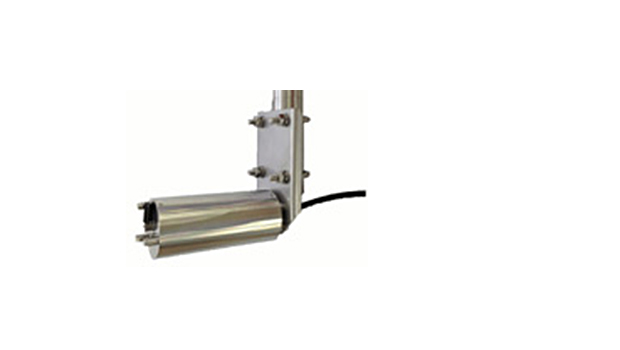 Mounting attachment: TA-3
[Parts No.05075]

By mounting the turbidity sensor and SS sensor to the pipe, it prevents hitting the wall or facility equipment and rotating it. Please use it when the water current is fast.

Applicable pipe: Stainless steel pipe for piping 25 A (OD 34 mm)
Material: S30400
*Please prepare the pipe for installation by customer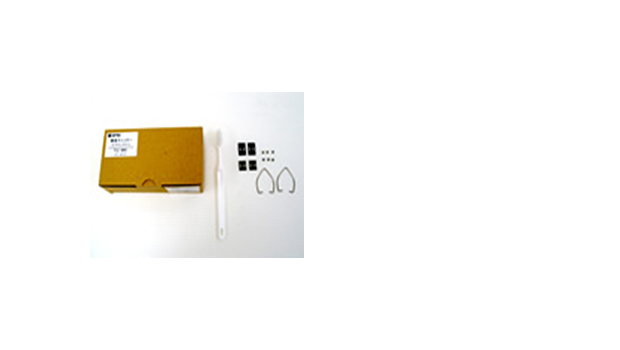 Maintenance kit: TSC-MK
[Parts No. 05076]

It is a replacement blade of the wiper cleaning device. Please exchange once a year as a guide.

Component
●Wiper blade × 2
●Cleaning brush × 1
●Detection window Cleaning paper × 2
●Manual × 1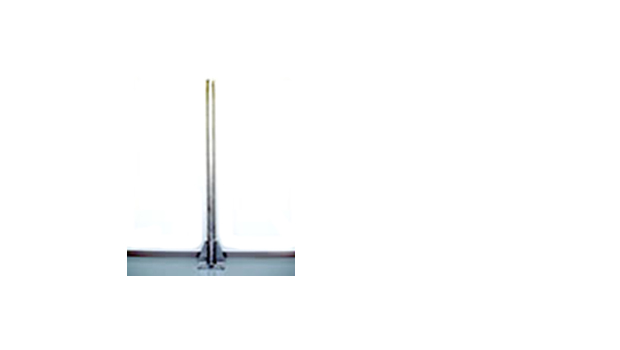 Stanchion pole: PS-1
[Parts No. 05031]

If there is no place (such as a wall) where the transmitter is installed, it can be mounted on the pole together with the hood kit.

Material: S30400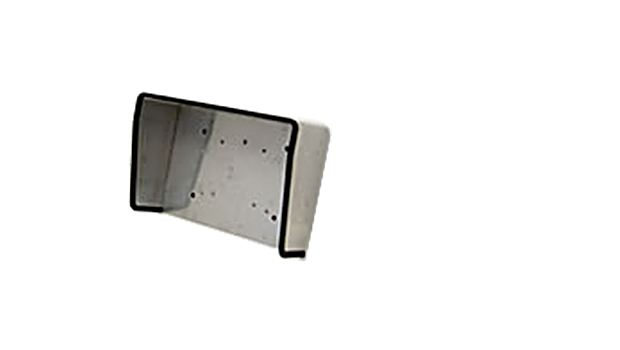 Hood kit: TP-FK2
[Parts No. 05020]

It is a sunshade cover that protects the transducer from direct sunlight.

Material: S31603
Specifications

Dimensions
Model
TS-Mx(E)
Measuring range
0–50000 mg/L (kaolin)
Power supply voltage
100–240VAC ±10% 50/60 Hz
Power consumption
Normal: 15 VA max, During cleaning: 22 VA max.
Display resolution
10 mg/L
Repeatability
3% of reading or 300 mg/L, whichever is greater (kaolin/20°C)
Output
Signal output (analog 4–20 mA, resistance load of 300 Ω max.)
Self-checking relay output (non-voltage C-contact capacity 240 VAC, 1 A resistance load)
Alarm relay output (non-voltage C-contact capacity 240 VAC, 1 A resistance load)
Alarm timer
1 to 120 min. (adjustable)
Calibration
Distilled water
Cleainng system
Automatic wiper cleaning system
Time interval for cleaning
10 to 240 min. (selectable)
Measuring water temperature
0 to +40°C (unfrozen)
Ambient temperature
Transmitter: -20 to +50°C, humidity 95%RH or less (Avoid direct sunlight)
Operating altitude
Altitude up to 2000 m
Main material
Detector
SUS316L, Sapphire glass, Fluorocarbon rubber, EPDM, PVC (cable)
Transmitter
Polycarbonate
Dimensions
Detector
Approx. Φ48 x 133 mm (Approx. Φ1.89 x 5.24 in)
Transmitter
Approx. 240 (W) x 162 (H) x 75 (D) mm [Approx. 9.45 (W) x 6.38 (H) x 2.95 (D) in]
Weight
Detector
Approx. 1.0 kg (Approx. 2.20 lb)
Transmitter
Approx. 1.6 kg (Approx. 3.53 lb)
Degree of protection
Detector
IP68, maximum depth of 2 m (underwater type)
Transmitter
IP65 (jetproof type) Pollution degree 2
Detector cable length
9 m
*Specifications are subject to change without prior notice.
Detector

Transmitter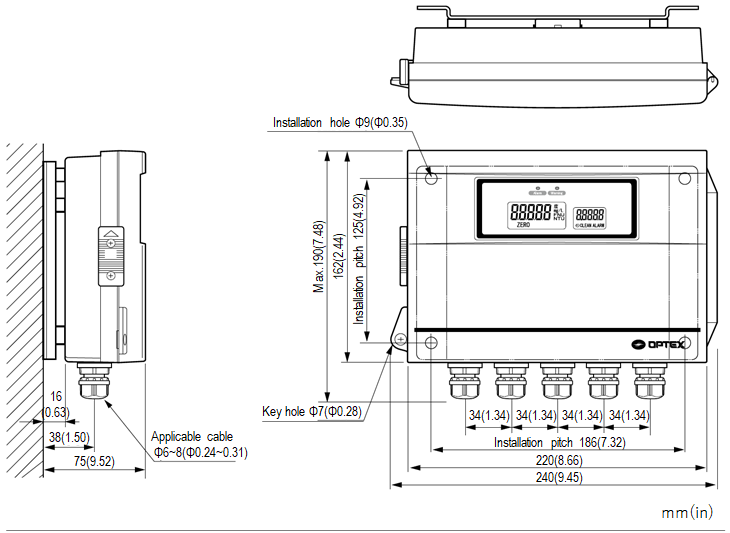 Contact phone number
Headquarters

+81-77-579-8680