10/01/2020
Optex Industrial Door Sensor Receives the 2020 Good Design Award

Supporting the workplace improvements of manufacturing and logistics sites the bedrock of global infrastructure

The OAM-EXPLORER—an industrial door sensor developed by Optex Co., Ltd. (Headquarters: Otsu City, Shiga Prefecture, President & CEO: Toru Kamimura, hereinafter "Optex") for manufacturing and logistics facility entrances and exits—has been selected as a 2020 Good Design Award winner (Organizer: Japan Institute of Design Promotion). OAM-EXPLORER is sold around the globe to help prevent collisions at worksites with heavy vehicle and pedestrian traffic during loading and unloading. It also helps protect the work environment by improving air conditioning efficiency and simplifying equipment installation. It has been highly praised for their superior sensing capabilities, which can be utilized to solve on-site problems, and for their easy, app-based configurability. The 2020 award marks Optex's fifth consecutive Good Design Award.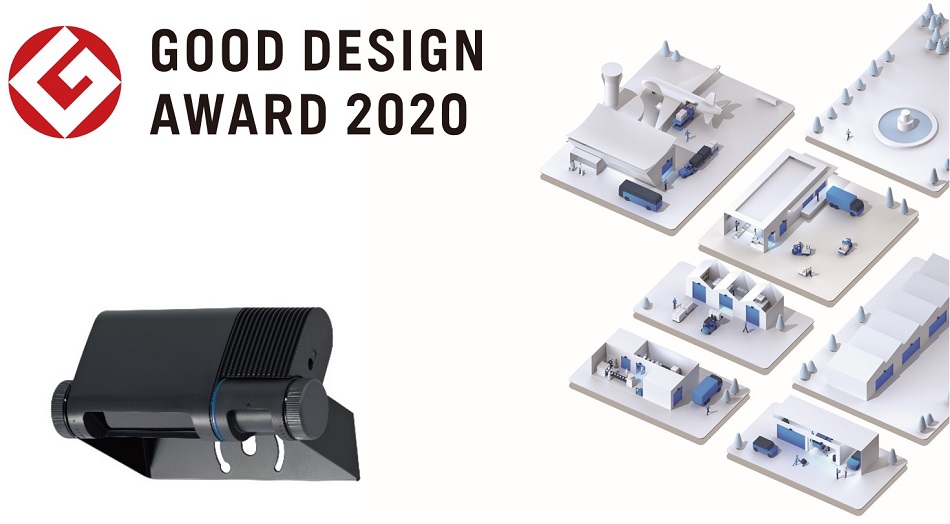 Good Design Award Jury Evaluation

Although the coronavirus pandemic has led to an increase in alternative work styles such as telecommuting, logistics and other workplaces are limited in their choice of environment and are becoming even busier due to the changing needs of society. This situation has resulted in a significant need to improve the workplace environment for greater worker satisfaction and less worker turnover. In addition to the advanced sensor functionality offered by the OAM-EXPLORER, the ease of installation and maintenance—particularly how easy it is to configure the device using the dedicated app—is especially noteworthy.


Award introduction site
https://www.g-mark.org/award/describe/50673?token=EtCFZWaLPu&locale=en" class="u-link--blank
OAM-EXPLORER industrial door sensor

Product introduction
Designed for use at entrances and exits of the manufacturing and logistics sites that support global infrastructure, the OAM-EXPLORER provides smoother, more efficient loading and unloading operations and can also help prevent collisions and improve air conditioning efficiency by eliminating unnecessary open/close operations for a more comfortable working environment.
Setting up the device is also incredibly easy thanks to a dedicated smartphone app that significantly reduces the time spent on installation and adjustment in high locations, reducing the risk of accidents and preventing logistics downtime.


Development background
industrial door sensors are commonly used at manufacturing and logistics facility entrances and exits to control incoming and outgoing vehicles and to maintain the working environment. Conventional door sensors ensure safety by offering a wide detection range, resulting in the door staying open longer during busy hours. This results in both a loss of air conditioning energy and a less-comfortable working environment, especially in light of recent increases in extreme heat and cold. Reduced comfort of the work environment can lead to an increased rate of worker turnover. At sites where cargo handling and transport operations are performed at the same time, the risk of accidents between vehicles or vehicles and workers is high. To counter this, facilities must invest in safety measures such as installing separate sensors to alert workers of their surroundings, which can be a burden. In addition, conventional equipment can also be difficult to install, increasing the time spent working in high locations and the risk of accidents. Ease of installation combined with improved sensing functions makes Optex products a preferred choice of workers, managers, and installers.
In this age of increased product availability and advanced digital technology, those in the manufacturing and logistics industry play an essential role in the infrastructure supporting society and the economy. Optex is dedicated to the physical and mental health and safety of those individuals, and OAM-EXPLORER was designed to help reform the working conditions those individuals face.

Click here for more information on this award-winning product.→ https://www.optex.co.jp/e/products/industrial-door/oam-explorer.html
 

Usage locations
Food factories, logistics warehouses, car dealerships (maintenance shops), markets, airports, etc.
What is the Good Design Award?
Preserving the Good Design Product Selection System founded in 1957, the Good Design Award embodies Japan's leading design evaluation and promotion activities. With participation of numerous companies and organizations both within Japan and abroad, this global design award is bestowed every year with the aim of improving the quality of life while utilizing design to address social issues and themes. The "G Mark" is the symbol of the award and is known throughout the world as a symbol of excellent design.
Inquiries about this news release
Akiko Otsuka | Madoka Inakazu
Public Relations and Promotion Department

E-mail:oj-pr@optex.co.jp