Vehicle Detection Sensor
VIRTUAL LOOP OVS-01TCP
Available in Japanese market only
The Virtual Loop vehicle detectors are a great solution for sites where ground loops cannot be installed, such as when the road surface is damaged or unsealed, where there are cobble stones, or above drains or pipes.
Features

Presence detection
Since the microwave module is using both Doppler shift and FMCW technology, it enables to detect the presence of vehicle as well.
It detects only coming vehicles and ignores leaving ones. This simple system doesn't require additional controller to operate this system.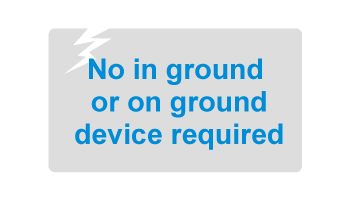 No need to burial underground.
Since no in ground or on ground device required like induction loop. Construction period can be shorted.
Strong against rain, wind and snow.
Automatic sensing adjustment enables to be used at outdoor.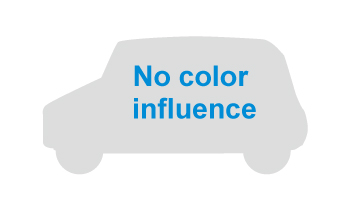 Not affected by vehicle color
Technically no influence for vehicle body color.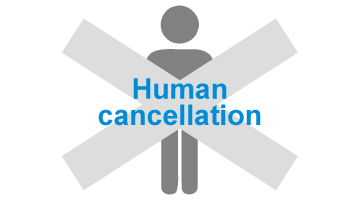 Only detects vehicles.
Human cancellation enables to ignore human and detect vehicle only. (patent pending)
Range

Specifications

Dimensions

Installation height 0.5m
Sensitivity: 3
Detection area check mode
* Under normal operation, the detection area by an anctual vehicle may be smaller.
Name
VIRTUAL LOOP (Vehicle Detection Sensor)
Model
OVS-01TCP
Detection Method
Combination of microwave Doppler shift and FMCW technologies
Sensor Frequency
24GHz
Response
500msec
Supply Voltage
DC12~24V
Power Consumption
Heater enabled: Up to 190mA, Heater disabled : Up to 70mA (at 24V)
Output
Relay output DC30V, 0.3A (N.O. / N.C. switchable)
Microwave Sensor Sensing Distance
0.8 to 5.5m, adjustable
Detectable Vehicle Speed
2 - 30 kph
Device Setting
Sensitivity
Level 1 to 5
Sensitivity Boost Timer
0.5 / 5 / 2 / 5 / 10 / 30 sec
Automatic Calibration Timer
off / 0.5 / 1 / 5 / 10 min
Output 1 Contact Switching
N.O. / N.C.
Output 2 Contact Switching
N.O. / N.C.
Sensing Distance
2 / 2.5 / 3 / 3.5 / 4 / 4.5 / 5 / 5.5 m
Indicator
Normal Operation
Standby: Solid Green
Detected: Solid Red
Detection Area Check
Non detection: Blinking Green,
Detected: Blinking Red
Calibration
Getting Ready: Slow Blinking Blue
Calibrating: Quick Blinking Blue
Sensor Reset
Reset Complete: Solid Yellow for 2 seconds
Directional function
Available
Human Cancellation Function
Available
Operating Ambient Temperature
-20 to 50°C (-4 to 122 F)
Operating Ambient Humidity
95% max. (no condensation)
Degree of Protection
IP65
Installation Location
Indoor / Outdoor
Installation Height
500mm(30in.) (distance from the ground to the bottom of the unit)
Sensor Angle Adjustment
Left and Right: ±30 degrees (5-degree step)
Weight
480g (15 oz)
Accessories
Pole mounting bracket x 2, Retaining screws x 4, Installation manual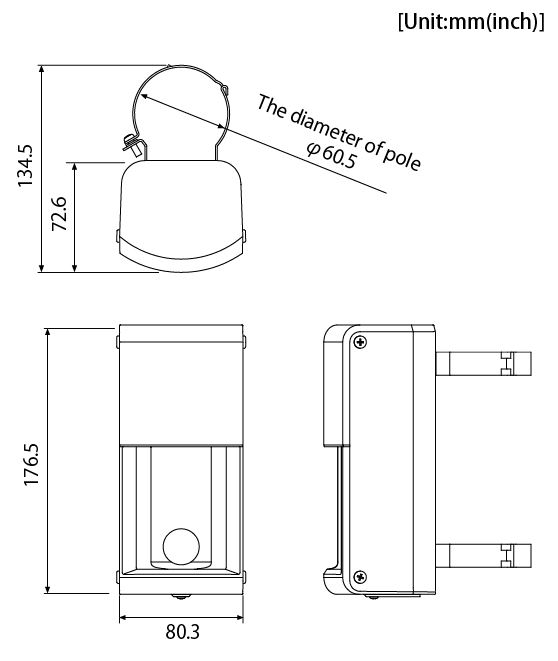 Contact phone number
Tokyo Branch

+81-3-5733-1727