Vehicle Detection Sensor
VIRTUAL LOOP OVS-01GT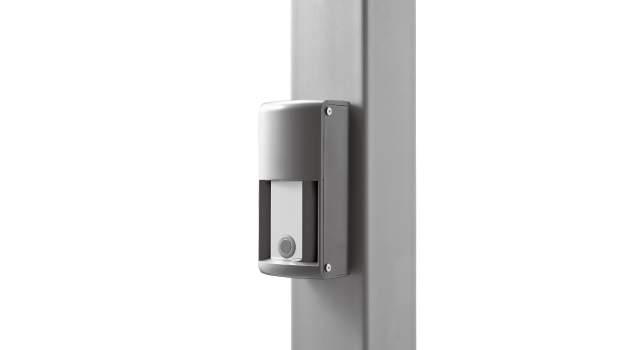 The Virtual Loop vehicle detectors are a great solution for sites where ground loops cannot be installed, such as when the road surface is damaged or unsealed, where there are cobble stones, or above drains or pipes.

The OVS-01GT detects the presence of a small or large stationary or moving vehicles within 5.5 meters while ignoring human traffic. It is easy to install; unlike ground loops, no civil works are required, and the device is mounted 500 mm from the ground. The OVS-01GT connects to an automatic gate, barrier or industrial door operator, and includes menu programming, five sensitivity settings and five human cancelling selections, all with one-button calibration. It suits simple gate activation applications as well as being part of state of the art parking systems.
No in ground device required!
Possible to be used at outdoor!
High performance sensing with a combination of microwave and ultrasonic.
Presence detection for vehicle is provided by microwave FMCW technology.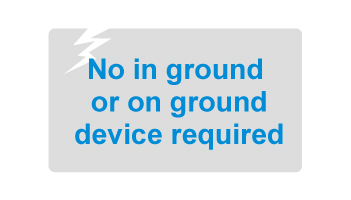 No need to burial underground.
Since no in ground or on ground device required like induction loop. Construction period can be shorted.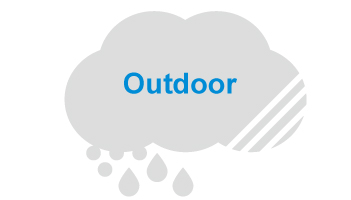 Strong against rain, wind and snow.
Automatic sensing adjustment enables to be used at outdoor.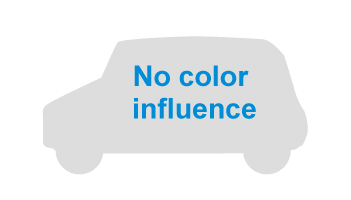 Not affected by vehicle color
Technically no influence for vehicle body color.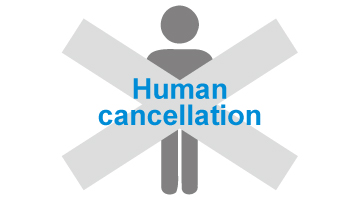 Only detects vehicles.
Human cancellation enables to ignore human and detect vehicle only. (patent pending)
Range

Specifications

Dimensions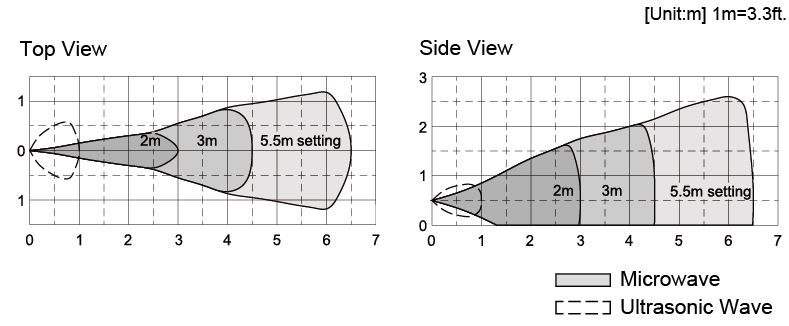 Installation height 0.5m(1.6ft.)
Operation type: Device activation
Sensitivity: 3
Ultrasonic sensor sensing distance: 1m(3.3ft.)
Detection area check mode
* Under normal operation, the detection area by an anctual vehicle may be smaller.
Sensor Detection Condition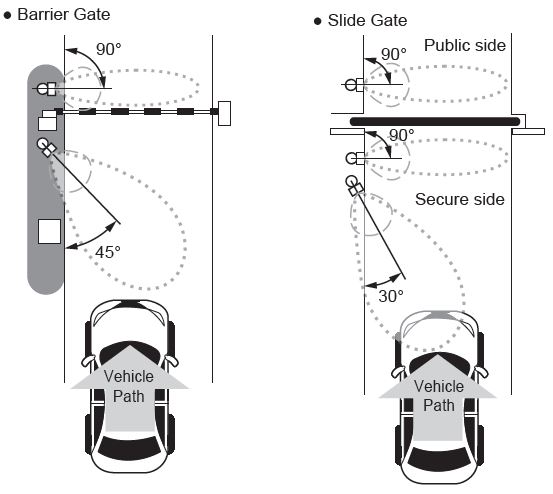 There are two (2) types of sensor installations. Choose one depending on the site conditions from the followings.
The sensor will not work properly unless its installation direction, height, and operation type are correct.
Name
VIRTUAL LOOP (Vehicle Detection Sensor for Gate)
Model
OVS-01GT
Detection Method
Combination of microwave (Doppler shift, FMCW technologies) and ultrasonic wave
Sensor Frequency
Microwave : 24GHz
Ultrasonic : 56kHz
Response
500msec
Supply Voltage
12 - 24VDC
Power Consumption
Heater enabled: Up to 200mA
Heater disabled : Up to 80mA (at 24V)
Output
Relay output DC30V, 0.3A (N.O. / N.C. switchable)
Input
Active Low / High switchable
Sensing Distance
Microwave Sensor
0.8 to 5.5m (2.6 to 18ft.), Max. range adjustable
Ultrasonic Sensor
0.1 to 1.5m (0.3 to 5ft.), Max. range adjustable
Detectable Vehicle Speed
2 - 20 kph (1.2 - 12.4mph)
Device Setting
Sensitivity
Level 1 to 5
Human Cancel Adjust
Level 1 to 5
Presence Detection Timer
5 / 60 / 180 / Infinity min
Sensitivity Boost Timer
Off / 5 / 10 / 20 / 40 sec
Input
Wake L / Wake H / Inhibit L / Inhibit H
Output
N.O. / N.C.
Microwave Maximum Range
2 / 2.5 / 3 / 3.5 / 4 / 4.5 / 5 / 5.5 m
(7 / 8 / 10 / 11.5 / 13 / 15 / 16 / 18 ft.)
Ultrasonic Maximum Range
Off/0.6/0.8/1.0/1.5m (Off/2/2.6/3.3/5 ft.)
Indicator
Sensor Mode
Activation / Vehicle protection
Normal Operation
Standby: Solid Green
Detected: Solid Red
Unsuitable environmental notification: Slow Blinking Green
Detection Area Check
Non detection: Blinking Green
Microwave sensor detected: Blinking Yellow
Microwave sensor detected: Blinking Purple
Microwave/ultrasonic sensor detected: Blinking Red
Calibration
Getting Ready: Slow Blinking Blue
Calibrating: Quick Blinking Blue
Ultrasonic sensor detection error: Alternate Blinking Red-Blue
Sensor Reset
Reset Complete: Solid Yellow for 2 seconds
Human Cancellation FunctionOperating
Yes (except for the setting of sensitivity level 5)
Ambient Temperature
-30 to 50°C (-22 to 122 F)
Operating Ambient Humidity
95% max. (no condensation)
Degree of Protection
IP65
Installation Location
Indoor / Outdoor
Installation Height
500mm(20in.) (distance from the ground to the bottom of the unit)
Sensor Angle Adjustment
Left and Right: ±30 degrees (5-degree step)
Weight
420g (15 oz)
Accessories
Retaining screws x 4, Installation manual, OVS-SGA(A) included for US model only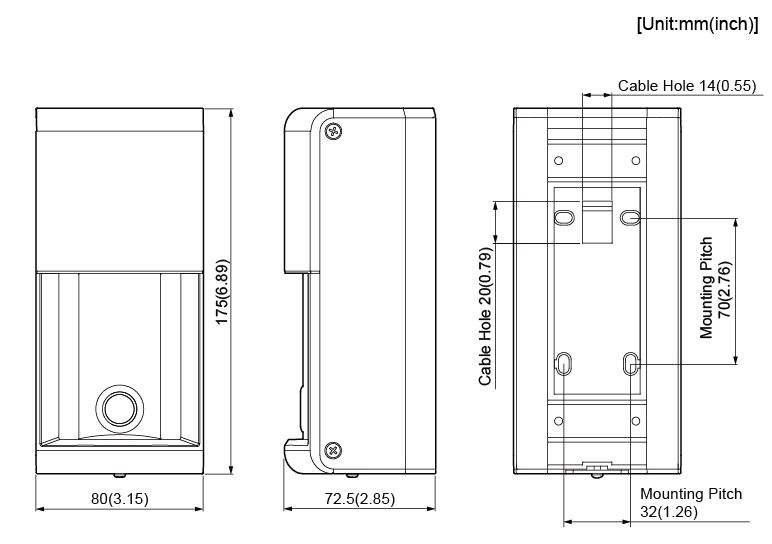 Contact phone number
Tokyo Branch

+81-3-5733-1727