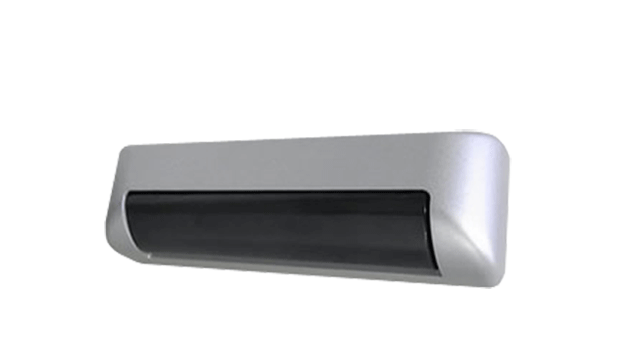 Activation
Color variations
Silver

Black
The OPTEX OM-104C microwave sensor has been specially designed to increase comfort on opening all types of automatic doors.
Due to its compact design and easy installation, the OM-104C fits on every header in any application.
The OPTEX OM-104C features highly protective (airtight) housing that stops insects, dust, and water drops from entering the sensor. The OPTEX OM-104C prevents damage caused by static electricity. The window made from impact-resistant plastic protects against vandalism.
The OPTEX OM-104 will suit almost any installation site, with no complicated adjustment required. With the closest angle setting to the door (default setting), the detection area has no overlap with the door, causing no malfunction. (Only when sensitivity is set to middle and the installation height is below 2.7 m.)
By removing the stopper, the detection area can be set closer to the door for sites where enhanced safety is required.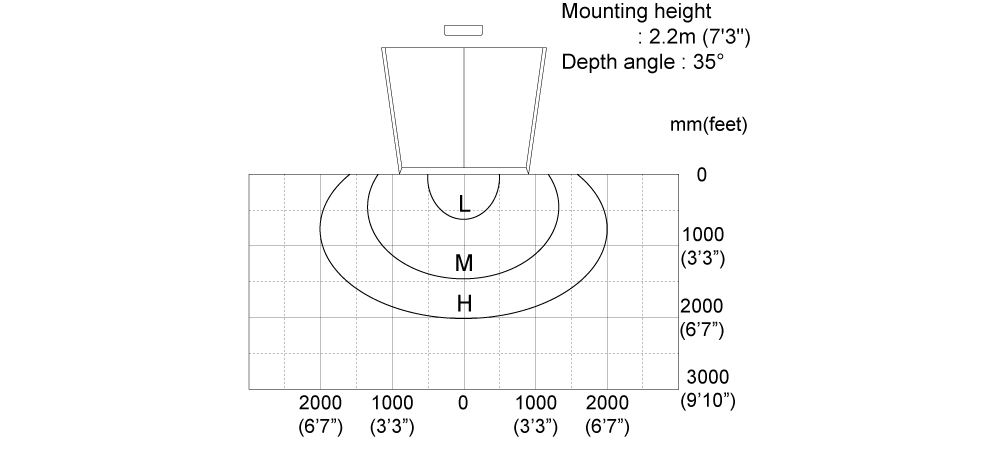 Specifications

Dimensions
Model
OM-104C
Cover color
Silver, Black
Mounting height
2.0 m to 3.5 m (6'7'' to 11'5'')
Detection method
Microwave doppler effect
Power frequency
24.125 GHz
Power density
< 20 dBm
Detection area
See Detection area
Minimum detection speed
5 cm (1 15/16'') / sec.
Vertical adjustment (without stopper)
+35° to +55° (5° per click)
+25° to +55° (5° per click)
Power supply
12 to 24VAC (±10%)
12 to 30VDC (±10%)
Power consumption
< 0.7 W (< 1.3 VA at AC)
Current draw
< 45mA (at 12VDC)
Operating indicator
Red: Stand-by
None: Detection
Red blinking: Set-up
Output
Form A relay
50V 0.1A Max. (Resistance load)
Output hold time
0.5 sec.
Response time
< 0.3 sec.
Operating humidity
< 80%
Operating temperature
-20°C to +55°C (-4°F to 131°F)
IP rate
IP54
Weight
120 g (4.2 oz)
Accessories
1 Cable 2.5 m (8'2'')
1 Operation manual
2 Mounting screws


The specifications herein are subject to change without prior notice due to improvements.
Contact phone number
Headquarters

+81-77-579-8700