Anti-tailgating system
ACCURANCE-3D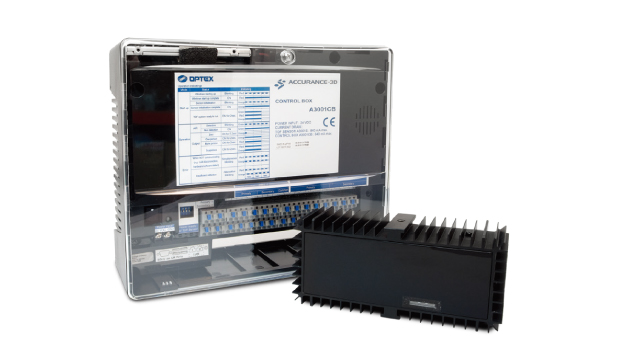 A3001S[Camera]
A3001CB[Control box]
Accurance 3D is a tailgating detection system designed for high security two door interlocks. It adds a layer of security to the access control system by ensuring single occupancy inside the interlock.
The security provided by an access control system is compromised if an authorised person is followed by an unauthorised one.
Tailgating can lead to asset and intellectual property loss and risk to employee safety. Accurance 3D has been designed to analyse the airlock area and detect if more than one person is present.
Accurance 3D system comprises a control box and one sensor for unidirectional applications and two sensors for bi-directional
applications. The sensor itself includes a set of infrared LED
illuminators and a "time of flight" sensor.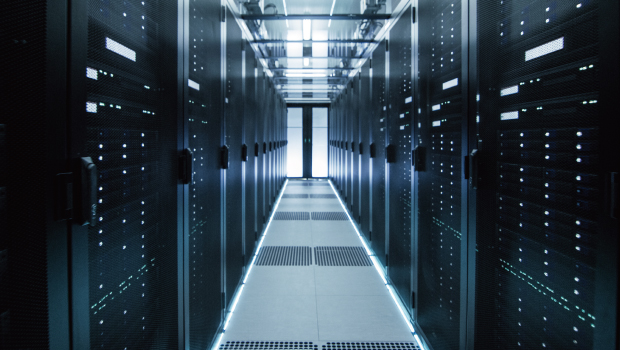 Piggybacking and tailgating detection with Accurance 3D: sequence of events explained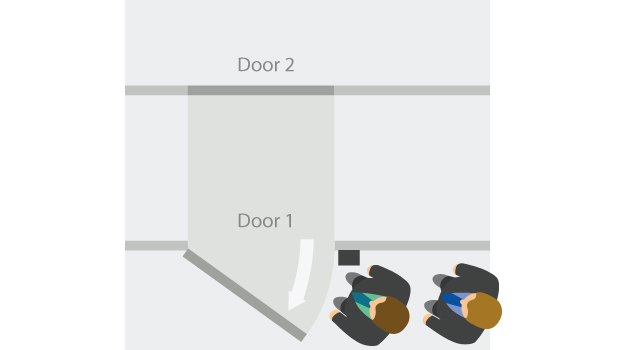 Authorised user presents his/her card and door 1 opens.
A second individual follows the first one without swiping his/her card.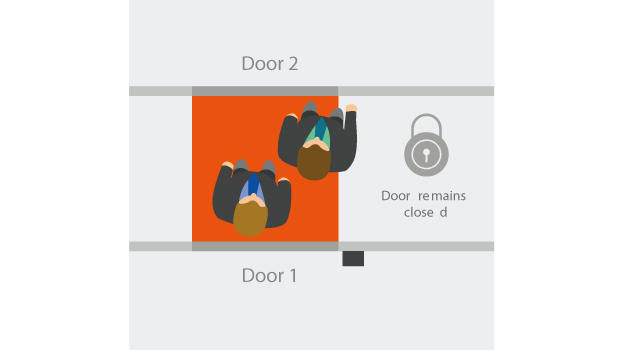 Door 1 shuts and Accurance 3D starts analysing the area inside the interlock.
More than one person is detected and access is denied.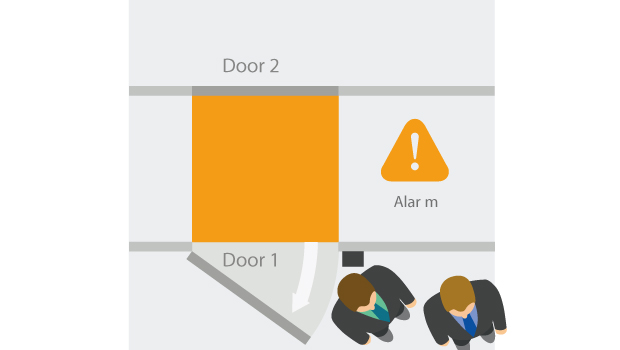 Door 1 re-opens for the occupants to leave the interlock.
The interlock is empty, the system can reset.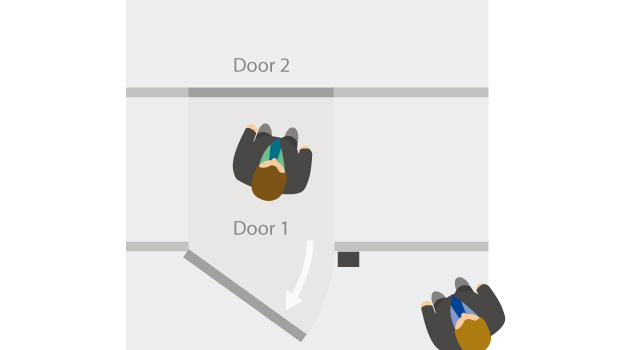 Authorised user presents his/her card and door 1 opens.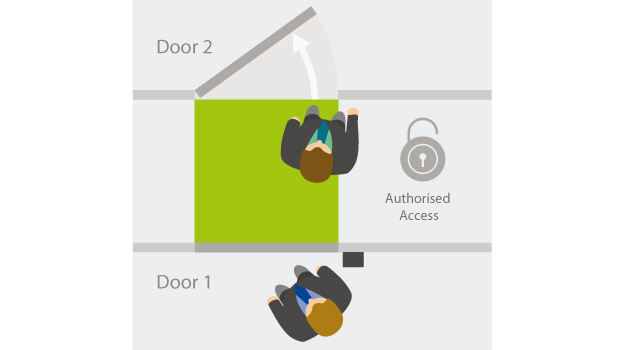 Accurance 3D detects a single occupant in the interlock.
Access is granted and door 2 opens.
Analyses the X, Y, Z coordinates for all encountered objects in the detection area
Topographic 3D data guarantees high accuracy rates
Multiple or suspicious occupancies will not be granted access
Does not rely on any heat or light source
Not affected by reflection or glare
One control box can manage up to two sensors
Can be integrated to an access control system via relay outputs
Can be used in both directions — one way (entry only) & two way (entry & exit)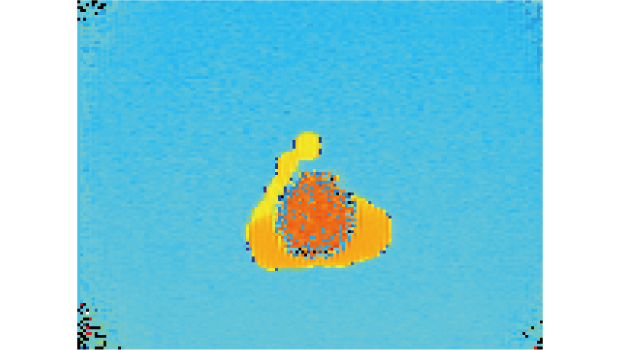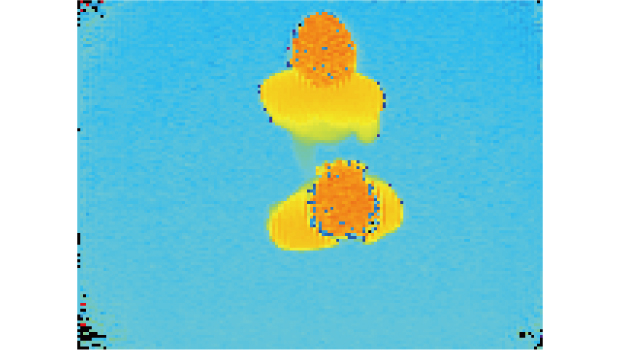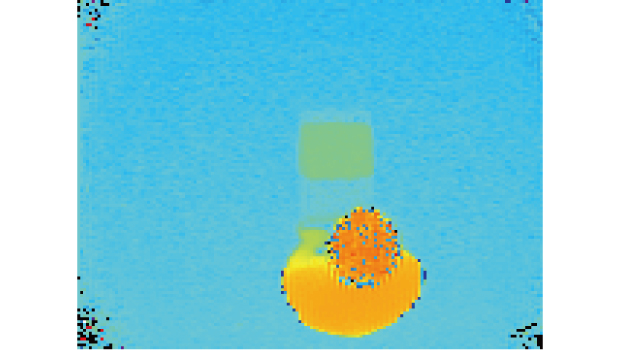 Specifications

Dimensions
| | |
| --- | --- |
| Power input | 24VDC - Supplied from control box |
| Current draw | 840 mA max. (24 VDC) |
| Operating temperature | -10°C to +50°C |
| Operating humidity | 0% to 80% - No condensation |
| Installation location | Indoor |
| Applicable door | Outward opening interlock door |
| Detection method | Time of Flight |
| Light source | IR LED |
| Image pixels | 176(H) 132(V) |
| Angle of view | Horizontal: Approx. 70°, Vertical: Approx. 55° |
| Mounting height | 7.55 to 9.51ft (2.3 to 2.9m) |
| Maximum detection height of person | 6.73ft (2.05m) - Depends on installation height & location |
| LAN | Ethernet (100BASE-TX) RJ-45 |
| Indicators | Power: green. Output: green, red, blue |
| Dimensions | 6.3 x 2.83 x 1.97in (160 x 72 x 50mm) H x W x D - Excluding cables |
| Weight | 1.32lb (600g) - Excluding cables |
Specifications and design are subject to change without prior notice.
Camera(Detection unit) A3001S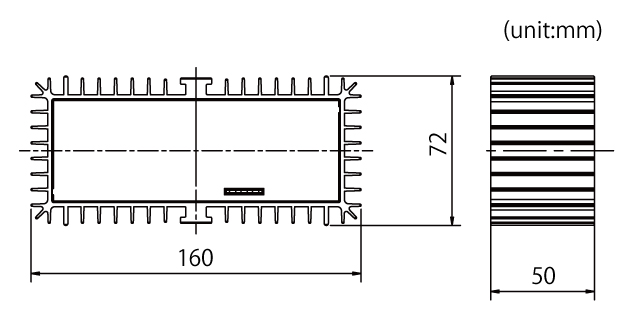 Control box A3001CB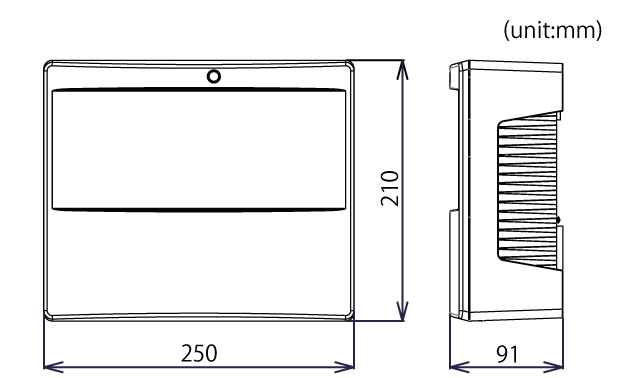 Contact phone number
Headquarters

+81-77-579-8004