10/25/2019
Supporting Improvements in Vietnam's Water Environmental Management
Regular Monitoring of Vietnamese River Water Quality Using the Simple Water Quality Measurement System "WATER it"
Verification tests of fluvial water environment inspection in Vietnam, using a simple water quality measurement system developed by Optex Co., Ltd. (Headquarters: Otsu City, Shiga Prefecture, President & CEO: Toru Kamimura, hereinafter "Optex"), were formally initiated on October 8. We have provided the devices to Vietnam's Environment Administration, and will be performing monitoring tests at 54 locations in the Cau river basin for one year between October 2019 and September 2020. After the trial implementation is completed, there are plans to implement it on a more full-fledged scale throughout the country.
We received this order from the Japan International Cooperation Agency (JICA) and are implementing it jointly with the Environment Administration under Vietnam's Ministry of Natural Resources and Environment.

* The simple water quality measurement system "WATER it" is a data management system that measures water quality in a series of steps. It consists of a water quality measurement kit and sensors that can easily and numerically measure the quality of responsive water, and even automates the collection of water quality data.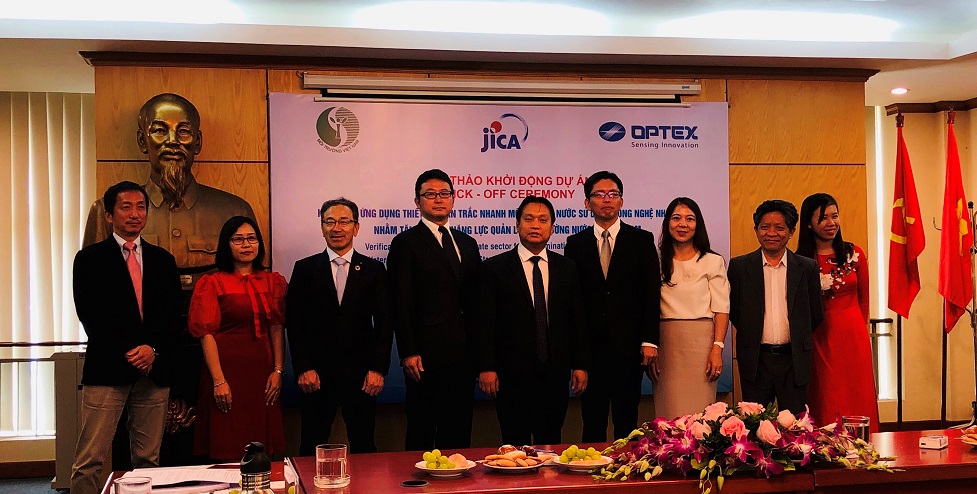 Optex has concluded a contract with the Japan International Cooperation Agency (JICA) in relation to "Expansion and Trials of the Introduction of Simple Water Quality Measurement Devices Aimed at Improving the Capabilities of Fluvial Water Environmental Monitoring in the Socialist Republic of Vietnam."
Contract period: December 28, 2018 – February 26, 2021

JICA  https://www.jica.go.jp/english/about/index.html
Inquiries about news release
Akiko Otsuka
Public Relations and Promotion Department
E-mail:oj-pr@optex.co.jp